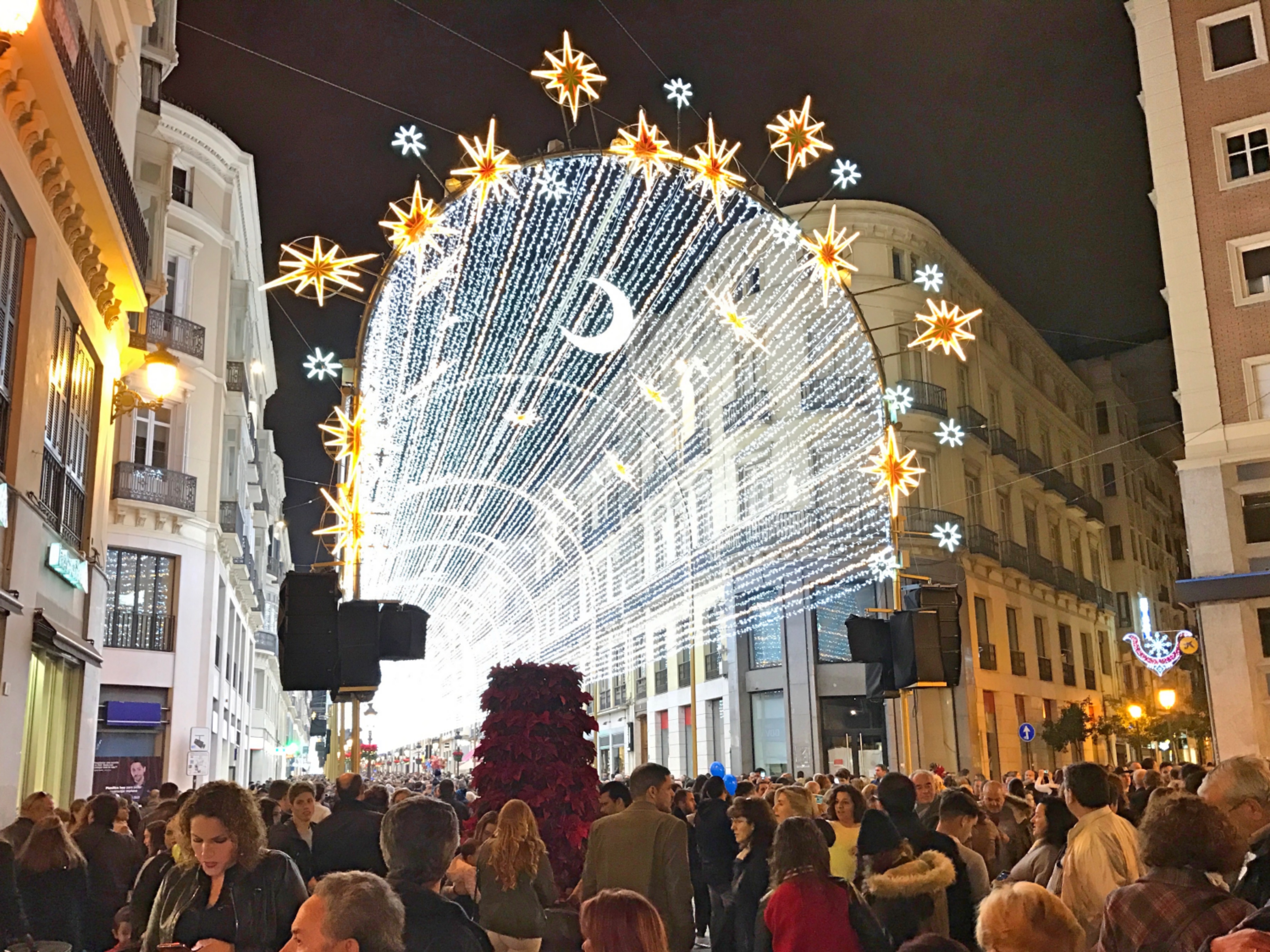 Malaga is due to turn on the Christmas light display on the 24th November this year
Malaga centre in the Costa del Sol is known for its spectacular Christmas light display and decorations during the run up to Christmas, with wonderful Christmas markets and splendid street concerts its perfect to get you into the Christmas spirit. It has not long been announced that this year there is a new design of lighting inspired by the Cathedral of Malaga.
Hundreds of visitors and locals come together to watch the Magical Christmas light display get turned on every year, the festive atmosphere is unique in the city.
In Malaga centre the market can be found in Parque de Malaga, the park that runs from the big roundabout to the Plaza de la Marina, where you can enjoy a pleasant walk through the park and find those perfect Christmas gifts to put under the tree.
The main Alameda Principle runs along the Park which is decorated with thousands of Christmas lights where some of the city's most beautiful trees can be found lining the way to the famous Marques de Larios roundabout.
Calle Larios glows with its own Christmas magic, with brass bands playing, singing and dancing, it really does give you the Christmas cheer. Don't be fooled by the living statues, they will make you jump when you are least expecting it.
Come and watch Malaga fill the street with Christmas magic this year from Friday 24th November. If you don't manage to visit the lights for the switch on, remember the lights will be turned off on January 6 for the night of kings so you better get there before it's too late.
So, if you live near or holiday in La Cala de Mijas, Torrenueva, Miraflores, Riviera del Sol or Calahonda in the Mijas Costa and fancy some Christmas spirit to get you into the mood this Christmas, why not take the time to watch the illumination of the Christmas lights of Malaga 2017 for some great festive cheer.