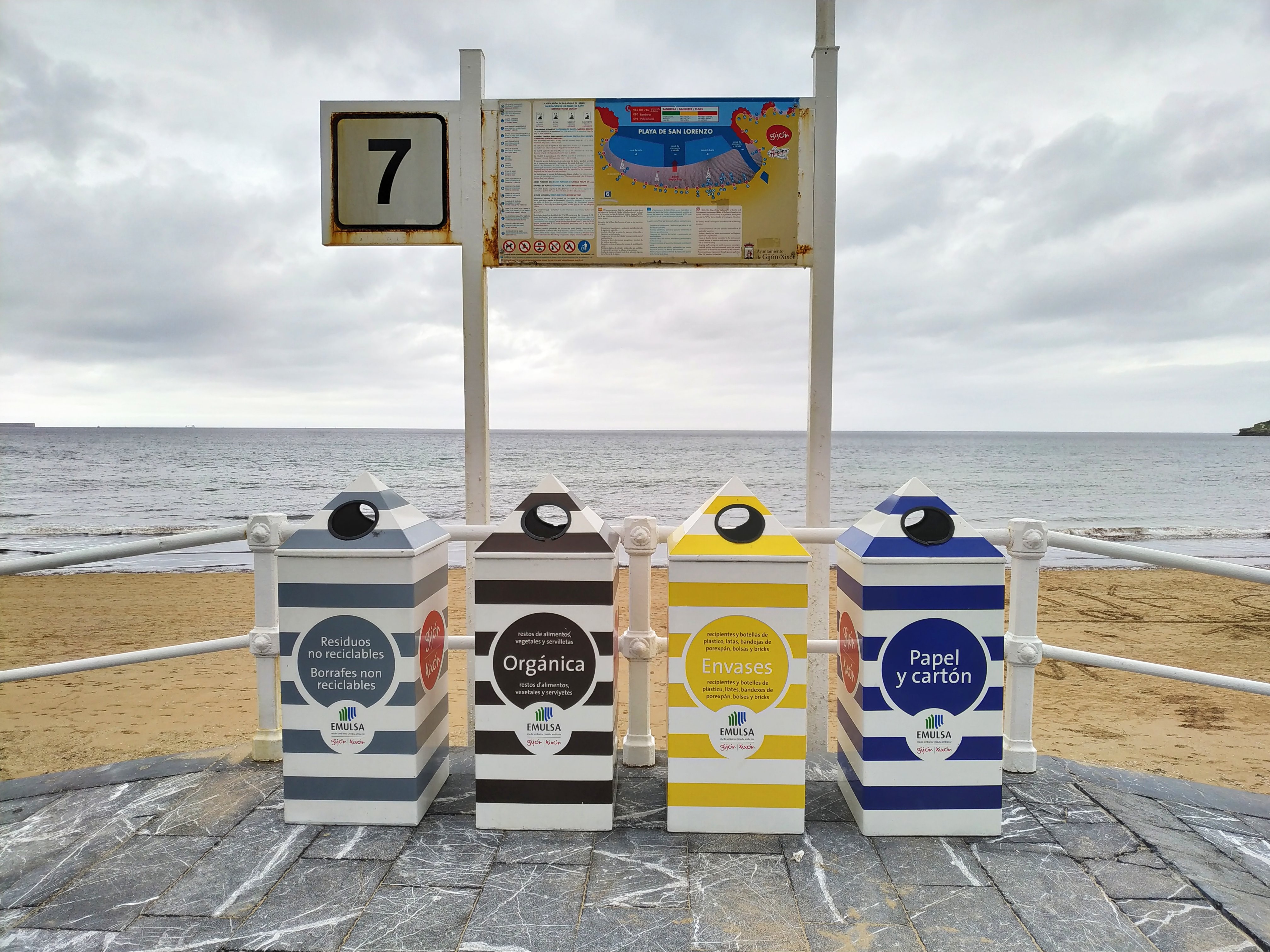 Want to look after our local community of La Cala de Mijas, Riviera del Sol, Miraflores, Torrenueva and Calahonda? Do you know the rules on recycling?
Most of us agree that recycling is a step in the right direction to help improve the environment and the local community stay tidy however some of us feel somewhat confused as to what the rules are regarding recycling and what you need to put in the bins. Therefore in order to clear up some of the confusion about recycling in the Mijas Costa, Spain, the Ayuntamiento de Mijas have created this document which we would like to share with you!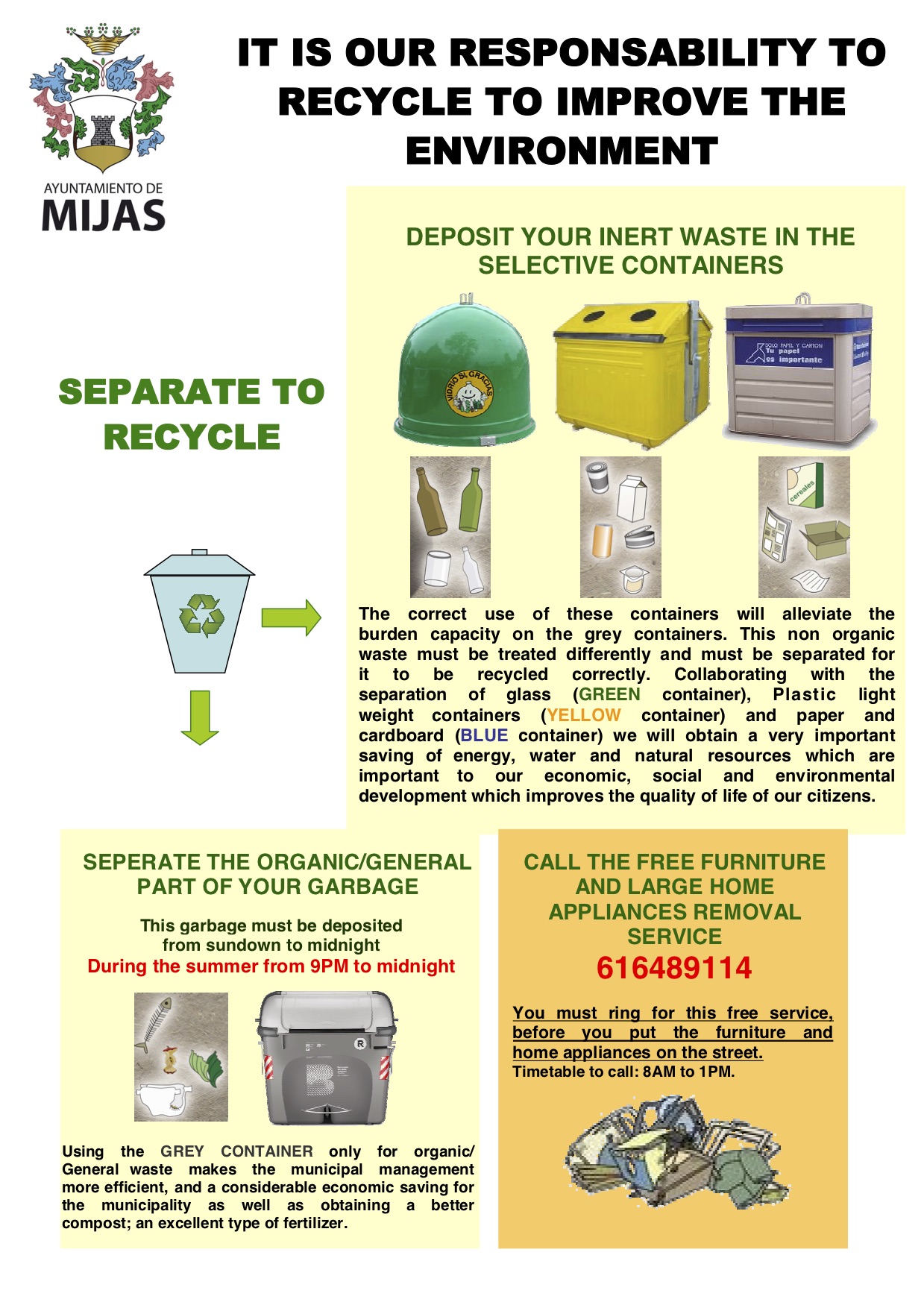 Green Container – Glass
Yellow Container – Plastic & Tins
Blue Container – Paper and Card
Grey Container – Organic/General waste
And if you have any furniture or large home appliances you must call 616489114 which is a free service.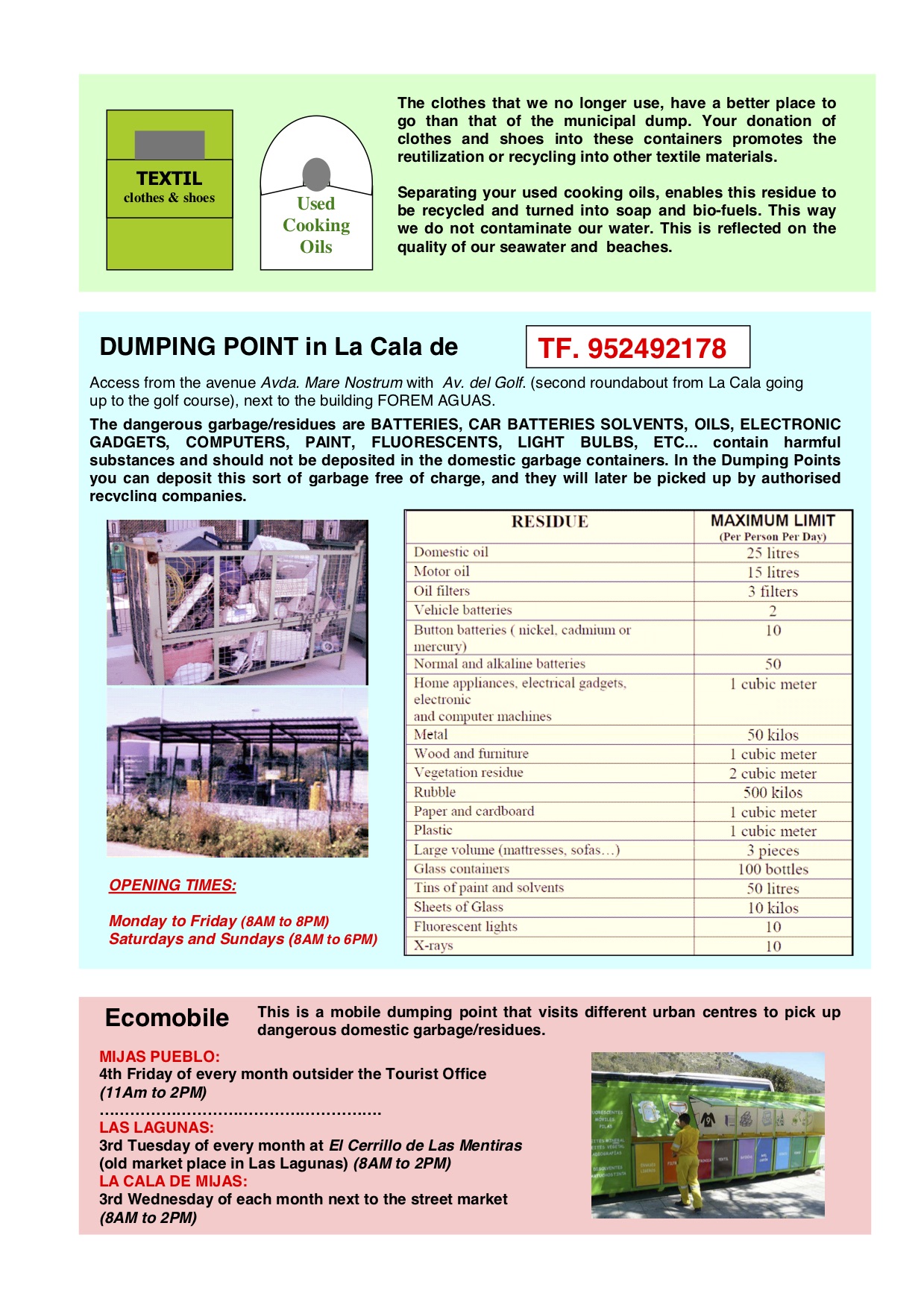 Textile & cooking oil containers can be found at various locations around Riviera del Sol, Miraflores, Torrenueva, Calahonda and La Cala de Mijas. These containers enable you to donate used clothes and shoes and get rid of cooking oil safely.
For any other items that do not fall into the above categories, you can use the dumping point in La Cala de Mijas – Accessed from the avenue Avda. Mare Nostrum with Av. del Golf. (second roundabout from La Cala going up to the golf course), next to the building FOREM AGUAS. Please see the table above for limits!
The dumping point in La Cala is open Monday to Friday (8am – 8pm) and Saturdays and Sundays (8am to 6pm)
Also there is the ecomobile –  This is a mobile dumping point that visits various urban centres to pick up dangerous domestic waste. for more details on locations, please see below.
4th Friday of every month outside the Tourist Office
(11Am to 2PM)
LAS LAGUNAS:
3rd Tuesday of every month at El Cerrillo de Las Mentiras (old market place in Las Lagunas) (8AM to 2PM)
LA CALA DE MIJAS:
3rd Wednesday of each month next to the street market (8AM to 2PM)