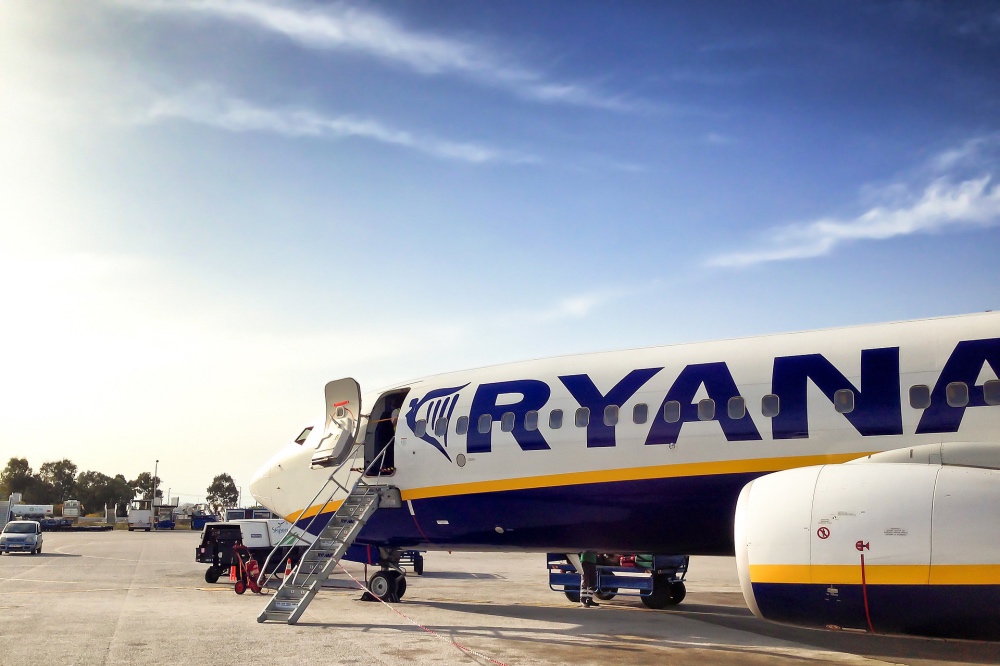 The Irish airline, Ryanair has decided to begin charging for priority boarding with a second cabin bag, however this does not mean you cannot take a second bag with you.
Ryanair states that If you have purchased your flight tickets as non-priority, you are entitled to bring on board the flight one small personal bag (35cm x 20cm x 20cm) which must fit under the seat. They also state that if you wish to bring a second larger bag onboard with you, a priority boarding pass is required.
A priority boarding pass will allow you to bring a further large 10kg cabin bag (55cm x 40cm x 20cm) on board the flight with you that will fit into the overhead bag storage.
However they also state that if you arrive at the gate with both cabin bags and you haven't purchased the priority boarding pass, your second bag will be taken away and put in the hold free of charge.
Please remember if you turn up to the gate with a second bag and they insist on taking it from you, don't make the mistake of leaving your passport in the the second bag as this will cause problems for you at the other end as you will need your passport to get through customs to collect your bag on the carousel.
If you are unsure of any rules please visit Ryanair's website
https://www.ryanair.com/gb/en/
So if you live in our specialised areas of Calahonda, Riviera del Sol, Miraflores, Torrenueva or La Cala de Mijas and you travel with Ryanair from Malaga, make sure to check out the most current information on Ryanair's FAQ page.
This information was correct at time of post, We cannot be held responsible for any changes to information. Please visit Ryanair's website for the most up to date information.